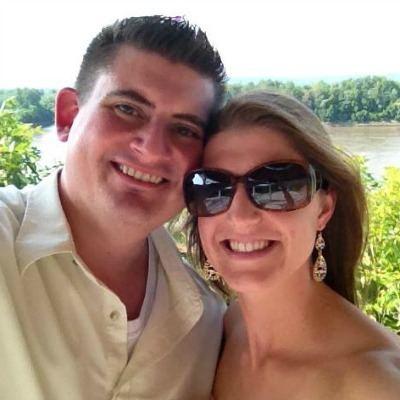 Hi! I'm Dr. Uhlmansiek, D.C. (and this is my wife Jennifer) and I want to help you reach your health care goals. If you're looking for safe, effective and affordable relief from pain, or you are looking to improve your overal health and wellness – chiropractic care may just what you need!  Call today to find out if we can help you!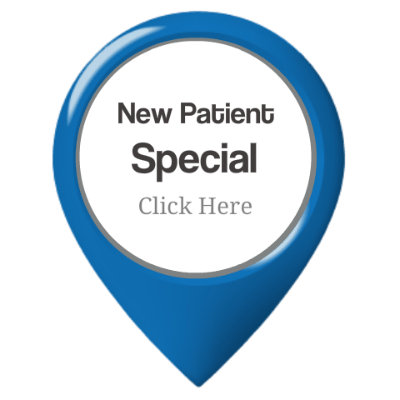 We believe that nearly everyone can benefit from chiropractic care in one way or another. We want to make it easy and affordable for you to find out if our office is the right fit for you.
Check out our New Patient Special today!
We have dedicated ourselves to providing our members with the tools and the guidance they need to get the results that they want. Not sure if our office is the right place for you? Click on the picture above to check out our services.  If you like what you see, then call us today to find out if we can help you get the results that you want!
What Can We Help You With?
Click on your symptom below to learn more about how chiropractic care can help!
Don't see your symptom? Don't worry, this is by no means an exhaustive list.
If you have questions, call our office to find out if we can help you too!
Why Choose Our Office?
We treat our patients the same way we would treat our friends and family.
We provide Short-term Relief Care Solutions and Long-term Wellness Care Options.
Walk-in's Welcome
No appointments necessary! We prefer for New Patients to schedule their first visit, but it isn't necessary.  In fact, our established members can walk in at almost anytime and still enjoy a less than 10 minute wait time.  Just remember to check our office hours and our Facebook page.  If we have to close down for any reason, we will post it there.  Just click on the Facebook Icon at the bottom of the page.
Same Day Adjustment
Some chiropractors refuse to adjust their patients on their first visit.  We don't belive in making someone wait for their adjustment if there isn't a good reason to do so.  If you're in pain, we're going to do whatever we can to help you get relief as soon as possible!
Speed of Service
Sick and Tired of long waits at your doctor's office?  You won't have to worry about that here!  Our practice members are usually in and out in less than 15 minutes of sign in.  Don't let that fool you though.  All of our patients get top of the line service and one on one care each visit.  We don't rush people in and out like some places do.
Methods of Adjusting
Dr. Uhlmansiek, D.C. is skilled in several different methods of adjusting the spine.  These techniques range from the traditional High Velocity – Low Amplitude techniques like Diversified; which often causes the audible "crack" that many people associate with chiropractic care, to the very lite force instrument assisted techniques that don't produce the "pop" but offer their own unique benefits to the paitent.
Custom Care Plans
Each patient has different wants and needs.  We strive to identify the best course of action for our patients to reach their goals as quickly, safely and effectively as possible!  Depending on your goals, we will work with you to come up with a plan to get you the results you want!
No Insurance Necessary
Insurance or not, our office has an affordable fee schedule the allows nearly everyone to afford the care that they need.  No more worrying about whether or not your care is going to be covered by your insurance.
Affordabe Care
We keep our operating expenses low so we can pass the savings on to you!  While some places base their fees off of what insurance companies will reimburse, we base our fees off of what is reasonable and affordable for real people!
Great Location
We are located just off of Houston Road in Florence, KY near Walmart.  2 minutes from the interstate and just a 20 minute drive from downtown Cincinnati, OH we are close to everything in Northern Kentucky and easy to get to!
Amazing Facility
We designed our facility from the ground up with one goal in mind.  To provide our patients with a state-of-the art facility to help us provide the best chiropractic care that we can; in a clean, private and professional setting!
We Listen to Our Patients
Our goal is to help our patients to get the results that they want.  We will never push our patients to accept care that they don't want or need.  Our job is to give our patients our best recommendations that we feel will get them the best results in the shortest amount of time.  It is our patients job to tell us how they want to proceed.
Community Involvement
We are locally owned and operated.  Dr. Ray and his wife live in Burlington, KY and they love the area and the community.   They strive to get involved with the community because it is their community.  Look for our office at healthfairs, school events, walks, runs and charity events and you wlll start notice us out and about!
We're a referral dirven practice.  You're not going to see our us spending tons of cash on billboards or television ads.  Instead, we prefer to provide our patients with excellent service that inspires them to refer their friends and family members.  But dont take our word for it.  Check out what our patients have to say about us online.
Jennifer S.
"Dr. Uhlmansiek isn't just a doctor; he is a healer and a teacher!  I have never met someone more passionate about helping others feel their greatest!  Thanks for fixing me and for teaching me how to care for my body."
Sara M.
"Dr. Uhlmansiek was my physician after I was injured in a car accident.  I felt he really took the time to understand not only what my symptoms where, but how they were impacting my quality of life.  It was not an easy recovery but I knew that I was in good hands.  I would recommend Dr. Uhlmansiek to anyone!"
Ryan S.
"As a Running Coach, I understand how important it is to have a body in balance and pain free.  Dr. Ray has worked with me to help me correct issues that have plagued me for years.  He knows his stuff, and I learned someting new with each visit.  I highly recommend him to my clients.  Dr. Ray will help you get back in balance and become free of pain!"
Jerry S.
"Being an athlete has taken its toll on my body the last couple of years. I knew if i wanted tot continue the type of lifestyle I've grown accustomed to, I was going to need treatment and advice on care of my body.  I found both with great service at Basic Health Chiropractic & Rehab.  Dr. Uhlmansiek's knowledge and application of lower back treatment has given me the ability to perform better now than in the past few years in all activites in which I am involved."
Tessa W.
"I have been blessed to have the opportunity to receive treatment from Dr. Ray.  Six months ago I was in so much pain that I could not carry out my daily activities.  After work, I could barely force myself out of the car.  Little did I konw that I had an underlying scoliosis that was contributing to my pain.  After my first adjustment, I felt less pain and more energy.  After a series of visits, I felt a huge difference.  I am now able to stand on my feet and work without pain and still have a good amount of energy when I come home! "
Basic Health Chiropractic & Rehab, the Office of Dr. Raymond Uhlmansiek, D.C.
5915 Merchants St. 
Florence, KY 41042
859-525-1695
Office Hours
Monday - Thursday
10:00 - 1:00   &   3:00 - 6:00 
Friday 
10:00 - 1:00
Private or Protected health information should not be disclosed via this website (comments or contact forms, etc.).  This website and or email systems or contact systems may not be secure.  Any information that you transmit via this website or contact forms, etc. is done at your own risk.
You have the right to rescind within seventy-two (72) hours any obligation to pay for services performed in addition to any free or discounted service(s) offered by Basic Health Chiropractic & Rehab, PLLC as per 201 KAR 21:065.
No discounted offers are valid for recipients of Medicare, Medicaid, CHAMPUS, Veterans Affairs, Black Lung, or Indian Health Service Plans or any other Federally funded healthcare programs.