Chiropractic Services
Our job is to help you improve your health and we do that with chiropractic care. We offer a wide variety of services that allow us to develop unique care plans custom tailored to our patient's wants and needs.
We don't have "Standard Careplans." Some of our patients have very simple careplans and they don't utilize all of the services we have avaliable. Some patients require very complex careplans and they utilize several different services.
Which careplan will be right for you? Which services will you need to help reach your goals? That's hard to say. Lucky for you, we have systems and proceedures in place that help us to quickly determine the best course of action needed to help you get the results that you want and need…or to determine if we need to refer you to a different provider. Although we want to help everyone, sometimes people would best be served by a different kind of practitioner. Your safety and results are our top priorities. That is why we make extra efforts to get to know the other healthcare providers in the area so we can make the best referrrals when needed.
Check out our services below. This isn't an exhaustive list, but it is a good start. If you have questions about something, just give us a call. We are here to help.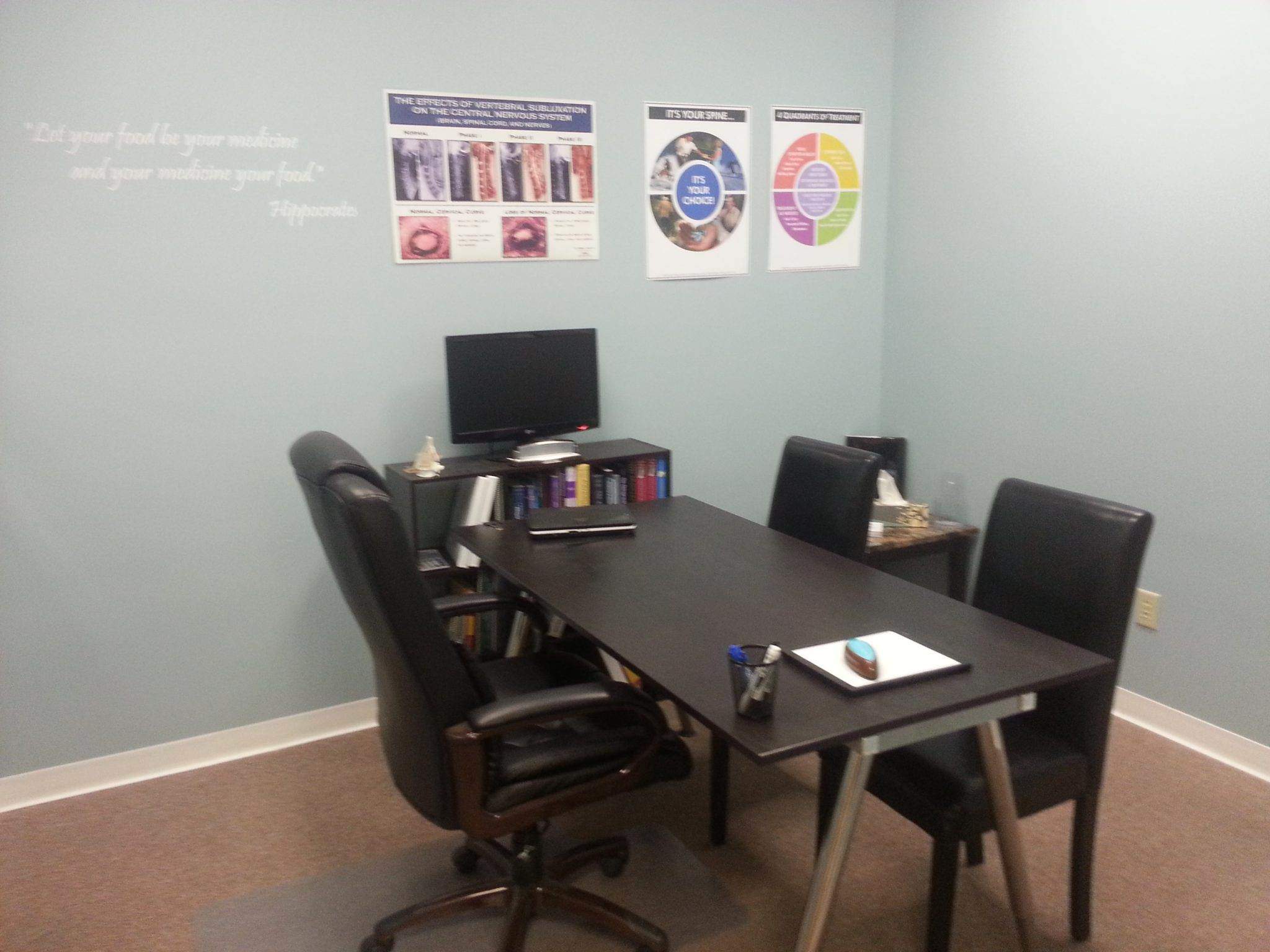 Consultations and Examinations are the backbone of our practice.
During your initial consutlation, Dr. Uhlmansiek, D.C. will speak with you to determine your goals for care and what services might be required for you to reach those goals. It is important for us to learn as much as possible about your health concerns and what your expectations for care are going to be. Based on the information that our doctor gains from your consultations, he will then perform the required exams to determine the cause of your health concerns.
As in many different doctors offices, there are several different types of examinations that we can perform in our office. However, unlike other health care providers, chiropractors are unique in that they are the ONLY doctors in the world who are trained to: Locate, Analyze and Correct the Vertebral Subluxation Complex and it's related components. This fact is one of the most important things that separates doctors of chiropractic from other healthcare professions.
This is an important point to rememeber if you've been in pain for a long time and no other doctors or healthcare providers have been able to help you.
Depending on the nature of your presenting health concern or goals, Dr. Uhlmansiek, D.C. will make specific recommendations as to what exams would suit you best.
X-Rays – Digital Radiography
Identifying the cause of your health concerns is our top priority. For that reason, we are proud to announce that we provide state-of-the-art direct digital radiography as an in-house service for our patients.
This direct digital system is an incredible piece of equipment that allows our doctor to obtain images of amazing quality and detail.
Aside from faster image acquisition and exposing our patients to lower doses of radiation when compared to other radiography systems, this direct digital system also allows us to work closely with outside medical radiologists.
Each study that we perform in house can be sent to an independent medical radiologist for review.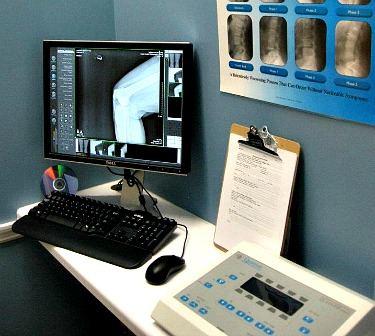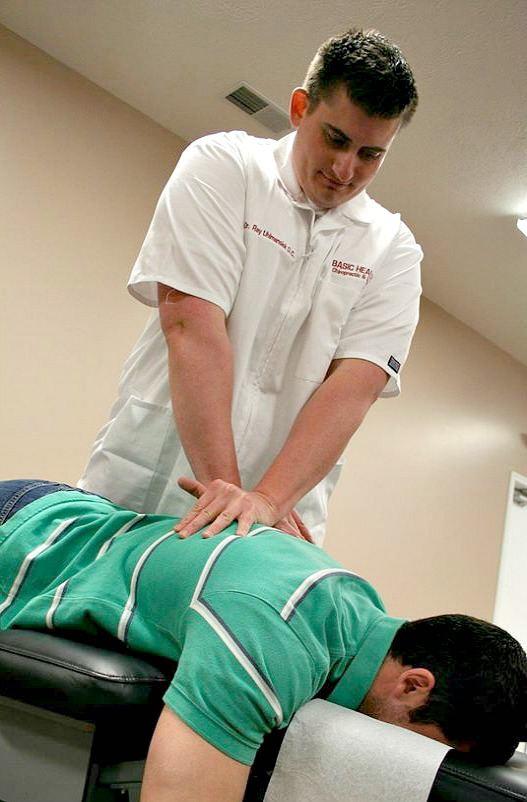 Chiropractic Adjustments
The Chiropractic Adjustment is a form of physical manipulation that is unique to the chiropractic profession.
Although practitioners from other health care fields can perform "manipulations," only chiropractors are trained and licensed to locate, analyze and correct the vertebral subluxation and its components.
What is a Vertebral Subluxation and why should you care? Well the definition as adopted by the American Association of Chiropractic Colleges reads as follows:
"Subluxation is a complex of functional and/or structural and/or pathological articular changes that compromise neural integrity and may influence organ system function and general health."
What does that mean for the average person? It means – in a very watered down definition – that if the joints of the spine become misaligned, this misalignment can interfere with how the brain communicates with the body via the spinal cord and nerves, which leads to malfunction of normal body systems and/or processes. Which in turn, causes poor health.
The method of application of the chiropractic adjustment can vary widely from chiropractor to chiropractor, however, the intent of the adjustment remains the same.
The intent is to affect the neurophysiology of a vertebral motion segment and the associated tissues.
In other words:
The adjustment is designed to help restore normal joint and nerve function in a subluxated segment of the spine.
This is important because when a joint or vertebral segment becomes "subluxated" the joint loses proper motion and hence, proper function. When this happens, the end result is a negative impact on your health.
Dr. Uhlmansiek is skilled and experienced in a variety of techniques ranging from the traditional high velocity, low amplitude methods (most commonly associated with chiropractic) to extremely light force and more neurologically based adjustments performed either by hand or by the implementation of highly specialized instruments. This wide range of skill sets allows nearly all patients who seek us out, to find just the right type of adjustments for them!
Electrical Muscle Stimulation
Electrical Muscle Stimulation is an exceptional way to help the body in the healing process. This is accomplished by sending a very small electrical current into the affected soft tissue injury or muscle spasm. The therapy utilizes this current in an effort to help reduce swelling and release trigger points that may have the muscle locked up. It also causes the body to release natural pain relievers called endorphins.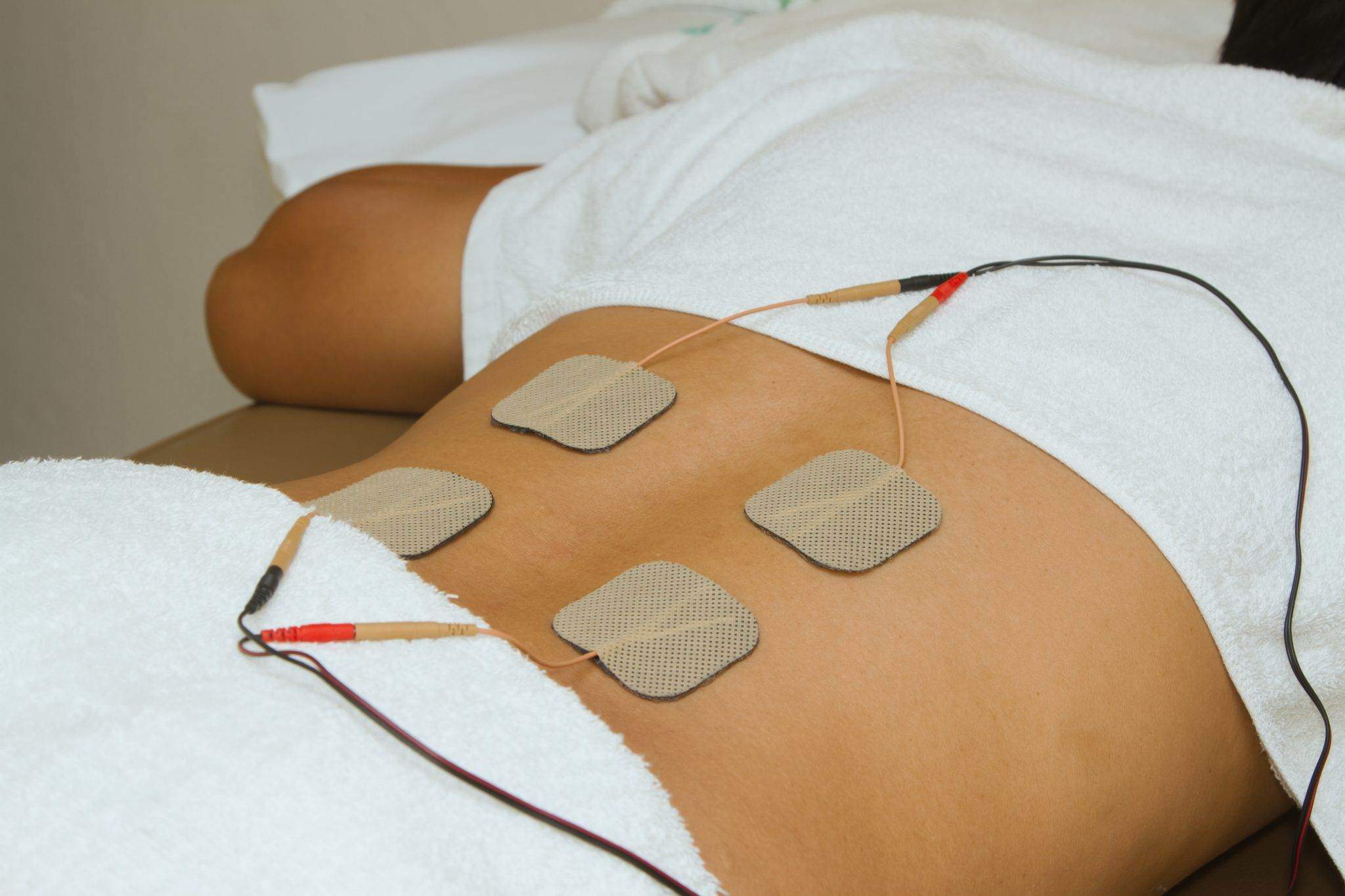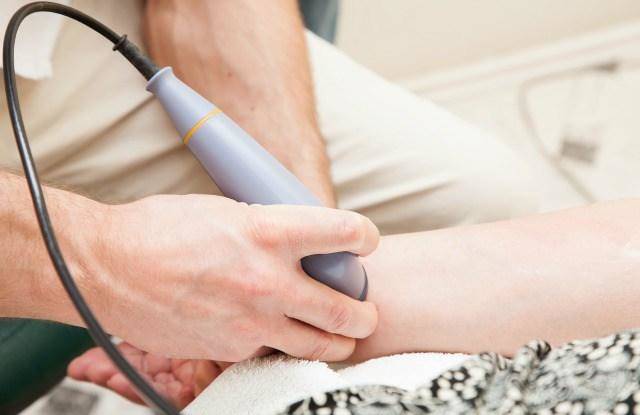 Therapeutic Ultrasound
Ultrasound is a therapy that is utilized in the office to help with injuries related to joints, muscle spasms, as well as most soft tissues.
Therapeutic ultrasound creates small sound waves that vibrate and massage soft tissues and muscle. These sound waves do an excellent job in facilitating the body's healing process and help decreasing scar tissue formation.
Certain ultrasound frequencies also create a heating effect to help relax the muscles or tightness in the body. This heat combined with the overall features of the ultrasound help to start the healing process at the most basic cellular level speeding up your road to recovery.
Manual Therapy
Soft Tissue Manual Therapies are some of the most effective and beneficial therapies for improving neuro-musculoskeletal disorders and general health and wellbeing.
Adhesions, or scar tissue, can form in muscle tissues and prevent normal contraction and elasticity. Some muscles become short and tight, while others become too long and too weak – as a result of misuse and poor posture. This results in poor biomechanical function that can lead to a wide variety of symptoms and lead to poor health. If left un-addressed, these imbalances can prevent full recovery and increase the rate of recurrence.
Dr. Ray is trained in a wide variety of soft tissue manual therapies such as Myofascial Release Technique, PNF and Trigger Point Therapy, just to name a few. From this knowledge base Dr. Ray can effectively implement various forms of therapies into your care plan to help augment the chiropractic adjustment.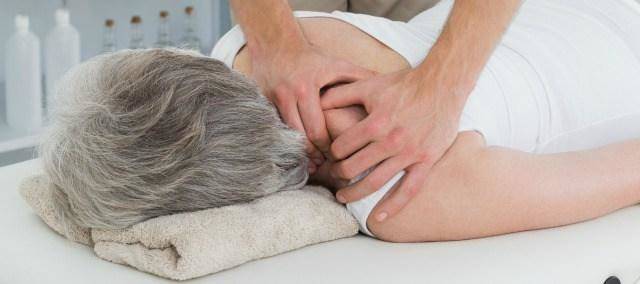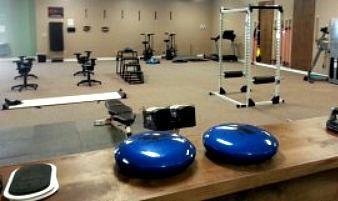 Therapeutic Exercise
One of the most important components of our care plans is the strategic use of therapeutic exercises. When it comes to care plan design, we have structured a system that is progressive and amazingly effective! Depending on the type of care plan that a patient qualifies for, specific exercises are chosen in a specific order throughout the visit to maximize their effectiveness.
Since every patient is different and their ability levels and goals tend to vary widely, Dr. Ray spends considerable time assessing which exercises will benefit the patient the most. The beautiful thing about blending chiropractic and rehab together is the unique way that the exercises can augment the chiropractic adjustment and have a greater impact on health than either would used individually.
Basic Health Chiropractic & Rehab, the Office of Dr. Raymond Uhlmansiek, D.C.
5915 Merchants St. 
Florence, KY 41042
859-525-1695
Office Hours
Monday - Friday
9:30 - 1:00   &   3:00 - 6:30 
Private or Protected health information should not be disclosed via this website (comments or contact forms, etc.).  This website and or email systems or contact systems may not be secure.  Any information that you transmit via this website or contact forms, etc. is done at your own risk.
You have the right to rescind within seventy-two (72) hours any obligation to pay for services performed in addition to any free or discounted service(s) offered by Basic Health Chiropractic & Rehab, PLLC as per 201 KAR 21:065.
No discounted offers are valid for recipients of Medicare, Medicaid, CHAMPUS, Veterans Affairs, Black Lung, or Indian Health Service Plans or any other Federally funded healthcare programs.
Cities We Service
Florence  Burlington  Independence  Union  Hebron  Elsmere  Erlanger  Edgewood  Oakbrook  Villa Hills  Lakeside Park  Crescent Springs  Crestview Hills  Verona  Walton  Idlewild  Park Hills  Ft. Mitchell  Ft. Wright  Ft. Thomas  Petersburg  Francisville  Taylorsport  Beaverlick  Rabbithash  Bullittsville  Richwood  Devon  Latonia  Fairview  Covington  Morningview  Greendale  Lawrenceburg  Aurora
Zip Codes We Service:  41005  41011  41015  41017  41018  41042  41048  41051  41063  41075  41080  41092  41094  42266  47025  47001